Vivian Reed as Madame Pernellle in TARTUFFE
May 16, 2018

-

June 3, 2018
NEW JERSEY SHAKESPEARE THEARE kicks off their season with TARTUFFE.
Vivian Reed takes on the grand feisty role of Madame Pernelle along with a stellar cast which includes:  Sarah Nicole Deaver, Brent Harris, Caroline Kinsolving, Mark Hawkins, Victoria Mack, Aaron McDaniel, William Sturdivant, Patrick Toon, Drew Dix & Garret Gray.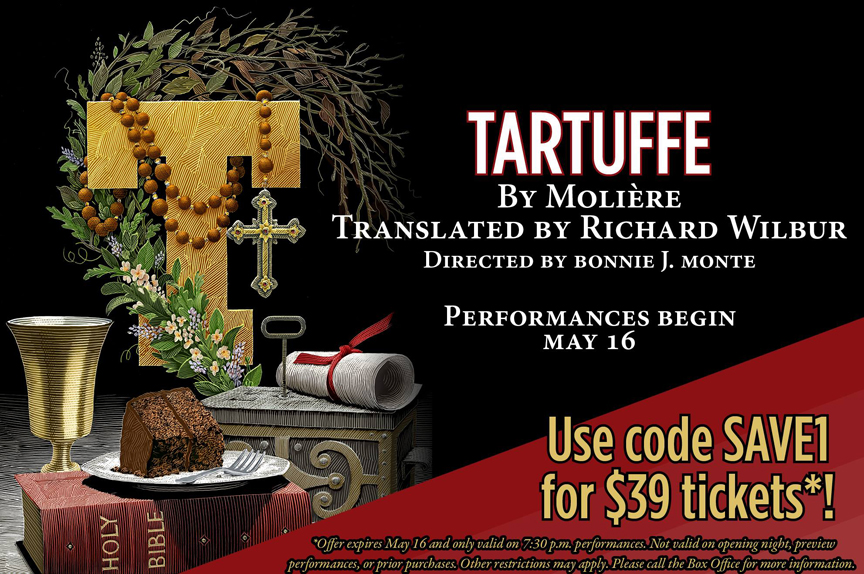 "You see him as a saint. I'm far less awed; In fact, I see right through him. He's a fraud."
Tartuffe, the consummate con man, hypocrite and womanizer, meets his match under Molière's deft pen. A masterpiece of biting social commentary brilliantly enclosed in a swirl of witty verse, outrageous characters, and delightful machinations; you'll laugh and wince simultaneously as you hear how familiar this 17th century family sounds to our 21st century ears!